Jun 22, 2021 19:33:10 GMT -5
[attr="class","THREAD1"]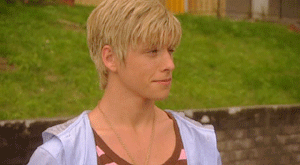 [attr="class","THREAD1CONTENT"]
"Just like old times…"
Feix thought to himself as his feet pounded along the side of the hill. Of course it wasn't. This was California- not New York…this was Camp Jupiter- not Camp Half Blood. Even the trees looked different as he thundered past them.
But that didn't matter to the son of Apollo. He was doing something he loved doing. Ever since he was little he had enjoyed Cross-Country running events and the Orienteering events he got involved with when he was a little older. Did seem that long ago, he was scurrying around simple laid out tracks, all over in mud and wet all the way through. Of course, there was always hot chocolate waiting for him at the end.
Now days, it was mostly a old of ice cold water.
Once he had finished lunch that day, Felix went back to his barracks and changed into his running gear. His
cross-country running shoes
showed signs of much use, especially the splatters of mud that marked it. Not that it mattered to Felix- even though he had scrubbed them heaps of times, he saw the mud stains as badges of honor. His
t-shirt
for his cross-country runs was one he had for a couple of years. It was in Camp Half Blood colors and expressed his own sense of humor. Like his shoes it was showing the signs of ages and use. Same could be said for his
running shorts
. They were well worn and beat up from all the bushes he had run through and the scraps from where he had fallen over on his runs.
After a long stretch session, Felix would be off on his run at a steady trot. Moderating the pace of his breathing, he pushed himself over the terrain he had chosen to run over, urging his protesting muscles all over his body to keep going. Truth be told, Felix liked to push is limits, not only physically, but spiritually. It wasn't easy to keep oneself going, when your muscles wanted to quite. Each hilltop, he mounted and each valley he powered himself out of, only encouraged him to keeping going.
Some of the kids in camp though he was weird for pushing himself on such strenuous runs. Others (as far as he was concerned) were just jealous of his ability to do something they couldn't- after all, who else was out there doing what he was doing.
Felix would be the first to wish he had someone who he could go for runs like this, but then again, maybe this was just 'his thing' as it were.
[attr="class","THREAD1TAG"] @open
[newclass=".THREAD1"]width:300px;border-left:solid 2px #5d366d;border-right:solid 2px #5d366d;padding:20px;background-color:#f5f5f5;height:auto;border-image: linear-gradient(to bottom, #5d366d, rgba(0, 0, 0, 0) ) 1 100%;[/newclass][newclass=".THREAD1CONTENT"]padding-left:21px;padding-right:20px;text-align:justify;font-size:10px;font-family:Verdana;color:#060606;line-height:14px;[/newclass][newclass=".THREAD1CONTENT b"]color:#5d366d[/newclass][newclass=".THREAD1TAG"]background:#5d366d;padding:10px;font-size:8px;font-family:Verdana;letter-spacing:1px;[/newclass][newclass=".THREAD1 a]text-transform:uppercase;[/newclass]